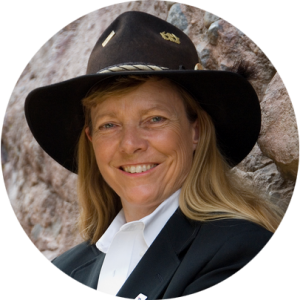 Hunter Lovins is the President and Founder of Natural Capitalism Solutions (NCS), a non-profit formed in 2002 in Longmont, CO. A renowned author and champion of sustainable development for over 35 years, Hunter has consulted on sustainable agriculture, energy, water, security, and climate policies for scores of governments, communities, and companies worldwide. Within the United States, she has consulted for the Presidential Cabinet, Department of Defense, EPA, Department of Energy and numerous state and local agencies. She believes that citizens, communities and companies, working together within the market context, are the most dynamic problem-solving force on the planet.
Brandon is originally from a small town in Massachusetts. As he grew older he discovered that the Boston suburb lifestyle was not aligned with his interests and goals. This prompted him to study hundreds of miles north at the University of Vermont. Here, a seed was planted and given time to grow. In Vermont, he fostered a passion for the sacred planet we live on, leading him to graduate with a degree in Environmental Science. Now, he is hoping to learn more about using economic tools to drive people's decisions in a regenerative manner that benefits people, the planet, and profits. In his free time, he enjoys cooking, photography, riding his bike, backpacking, catching up with friends, and reading.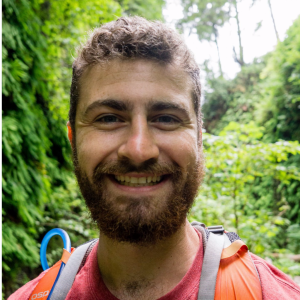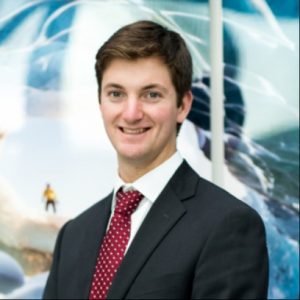 AJ is originally from Falmouth, Massachusetts and made his way to the Rocky Mountain region by way of Colorado College. After graduating from college in 2015 with a degree in Mathematical Economics, AJ worked several jobs, each causing him to question the way businesses take their impact on the world into account. In joining NCS, AJ sees an opportunity to shift the economic paradigm using lessons lent from the previous industrial model to forge a new path towards economic prosperity. One which fosters the conservation and sustainable use of the Earth's natural capital.
Growing up on a peninsula south of Boston, Isabel's interest in the environment began when composting as a kid, and exploring in the Appalachian Mountains. Further interest in sustainability developed while taking a local food course at Elon University. Shortly after, she created an independent major, Sustainable Business Development, crafting a unique curriculum influenced by The Way Out, a book written by Hunter Lovins. Her goal was to acquire a skill-set and pair it with her passion; which led her to the world of corporate sustainability. Through her studies, she recognized the dependency that each segment of our current economic system has on the environment and the threat that this poses globally.
When she's not working, Isabel enjoys all things outdoors; running, biking, hiking and skiing. She loves to cook, frequents the New York Times crossword, and often is reading a book, or four. Additionally, she volunteers with Minds Matter Denver, leading a group of 10 mentors and mentees through educational material pertaining to college admissions. Overall, she's enjoying exploring Colorado and excited to be working as a team member at the Colorado Carbon Fund.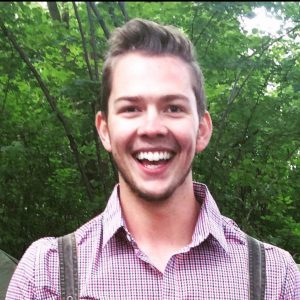 Chris grew up in Colorado and is currently attending CSU in Fort Collins. Chris is majoring in Ecosystem Science and Sustainability with a minor in Business Administration and will earn his degree this May. In his free time, he enjoys going on hikes, snowboarding, and a variety of other outdoor activities. He has a passion for being a steward of the environment and preserving Earths natural resources for generations to come. He aspires to be the sustainability coordinator for a Fortune 500 company to ensure they are acting in an environmentally conscious manner.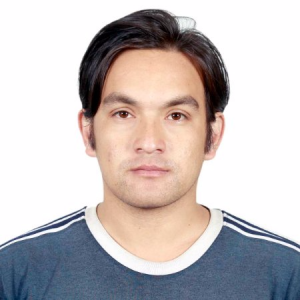 Rocky is an environmentalist from Nepal, the country of Mountains. He has a Bachelor's degree in Civil Engineering and a Master's degree in Environment Policy and Management with a concentration in Energy and Sustainability. He has always passionate about working in Environmental conservation, and that lead him to come all the way to the United States to complete his passion. He wants to lead by example and wants to protect the environment since human beings are destroying this planet at a rate more rapid than ever. He thinks young professionals need to respond right now in order to protect the remaining earth. In Rocky's free time he is a big soccer fan and loves to play soccer too. He also likes listening to music and reading books.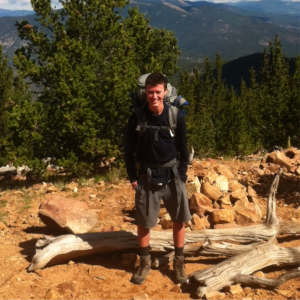 Eric Poch
Carbon Consultation Apprentice
I am currently a senior at the University of Colorado, Boulder and I study political science. I will be graduating in the winter of 2018. Most of my experience regarding sustainability was gained from my time in Boy Scouts and my achievement of the Eagle Scout rank where I gained an understanding of environmentalism through conservation projects and spending time outdoors. I originally come from Monrovia, CA, the suburbs of Los Angeles and currently have lived in Boulder for roughly three and a half years. Along with working as a soccer coach at Boulder Indoor Soccer part time, I absolutely love to play soccer and follow the British Premier League intensively. I hope that through my experiences in Boy Scouts, the University of Colorado, Boulder, and my love for sports will translate into a career where I can demonstrate my passion for environmentalism to make substantial, positive changes to the world we live in today.
501(c)3 Non-Profit
We are a project of Natural Capitalism Solutions, a 501(c)3 non-profit formed by L. Hunter Lovins in Hygiene, Colorado.
Office Hours
Mon-Fri: 9:00-5:00
Sat-Sun: closed